About Us
Shenzhen Qihang Electronic Technology Co,. Ltd., is a 2012 established company that has gained a huge prominence worldwide for having specialization in research, design, development and production of liquid crystal display modules. We make excellent use of human and capital resources to bring forth products of matchless quality.
We, as a manufacturer employ modern technology to design and produce LCD, LCM and TFT. Aforesaid products find active usage in industries such as finance, instrumentation, medical equipment, household appliances, communication, industrial control, vehicle electronics, electronic toys, electricity, security management and more.
We have some strong business connections with far-famed companies located in Macao, Taiwan and Hong Kong, etc., which cooperate with our needs for base materials for producing products. Our product line that includes Graphic LCD Module, LCD Module, Segment LCD Module, Graphic LCD Module, LCD Display Module, etc., passes through several quality based tests at our facility. This is done to serve buyers only the best.
Our nationally and internationally famed company well understands that customers prefer to deal with only those business enterprises that promise them swift delivery of orders. We strengthen our logistics support in order to serve our buyers LCD Modules and TFT LCD Modules within promised time-frame.
Factory/Company Environment
We are situated on the 6th floor of Haoting Industrial Building, which is located at Changchun North Road, Gongming Town in Guangming New District, (Shenzhen, Guangdong). Our factory boasts of having 1,000 square meter spread dust-free purification plant. We take pride in letting customers know about having imported quality and automatic binding machines, high and low temperature test chambers, aging test areas, placement machines, reflow soldering and several other equipment in our facility. This helps us to carry out quality production production work with ease.
Qualification
We have qualified as a true quality-focused company due to our quality based manufacturing work. Our strict way of maintaining high quality in range has earned us ISO 9001:2008 certification.
Quality
Quality is dominant factor of our complete product line. Reason behind this lies in our practice of keeping quality as the major priority in business. Continuous improvement in production practices helps us to attain high customers satisfaction. We adhere to the requirements of ISO 9001:2000 & ISO 9001:2008 for production. Considering the factor of environmental protection, we select suppliers on the basis of strict procedures, all our materials are in compliance with ROHS and REACH requirements. On the regular basis, we send products to SGS for testing purpose in order to ensure that offered products meet environmental protection needs. Our rigorous quality checking practice assists us to provide supremely the best LCD Display Module, Graphic LCD Module, etc.
Why Us?
Timely accomplishment of orders
Great understanding of customers modern needs
Excellent financial stability
Progressive business approach
Research And Development, Raw Production, Design, Sales
We make use of innovative technology based machines, tools and equipment to carry out product designing, developing and manufacturing work. We carefully research about modern technologies and incorporate them in our production to experience seamless work. Quality base material sourcing and quality production, all contribute towards earning huge product sales.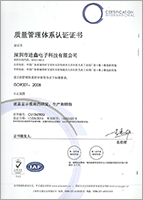 Read More